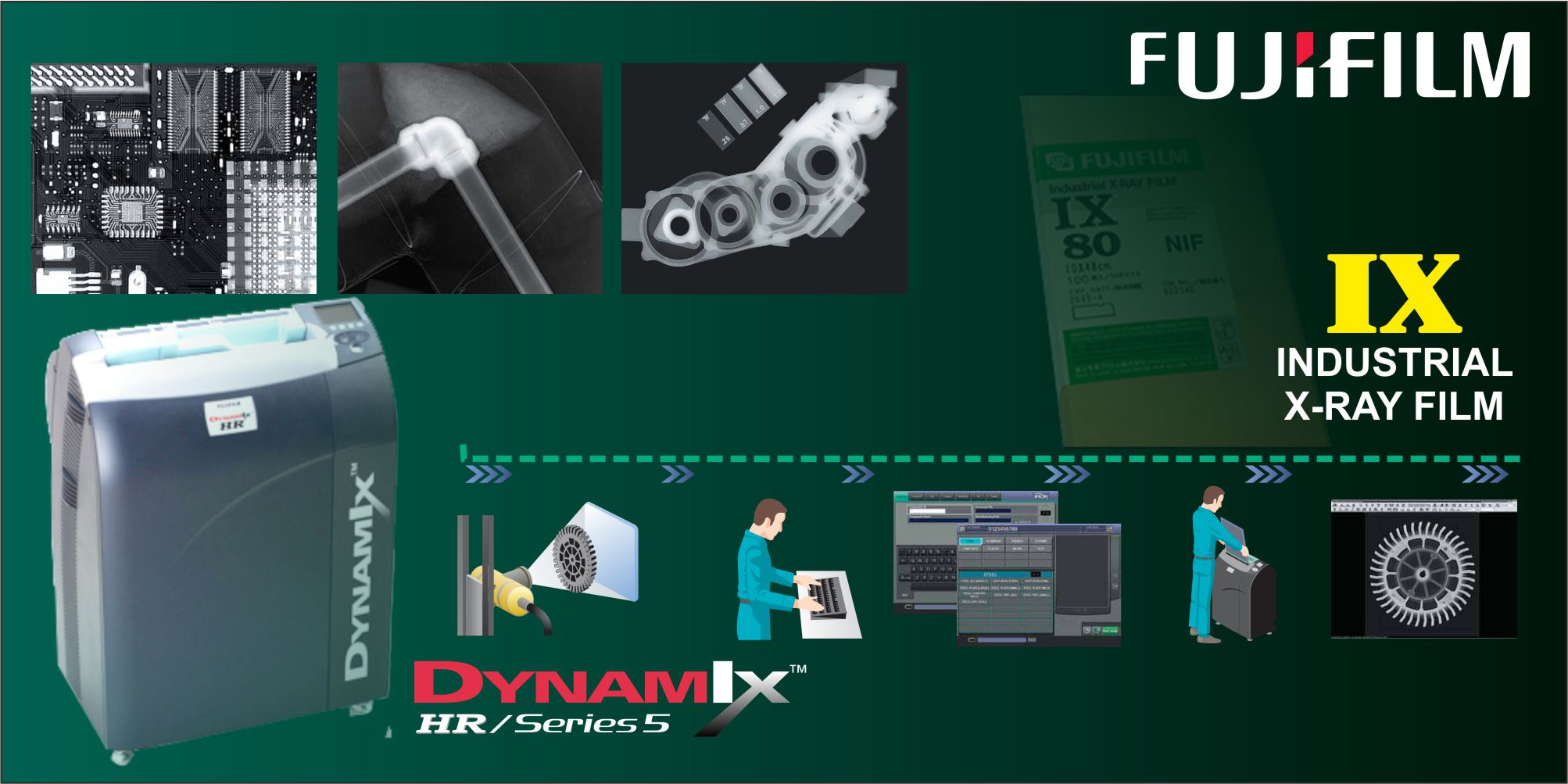 NDT equipments,accessories and consumables
We are providing Fujifilm non-destructive testing systems, such as Computed Radiography (CR) and IX-films. Non-destructive testing (NDT) is an application of industrial radiography that uses X-rays to reveal defects in manufactured products or structures. Fujifilm NDT systems share digital X-ray innovations with Fuji Computed Radiography (FCR) medical imaging systems.
- DynamIx HR2 / DynamIx VU
Highest image quality system with efficient operation meeting to versatile needs. - DynamIx HR / Series 5 High performance in an easy-to-use compact system with 50-micrometer precision.
- IX-Films
Industrial X-ray film for non-destructive testing applictions.
---